About Mari-May Shih-poos
(pronounced she-poos)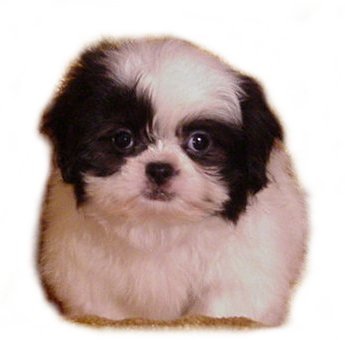 Find out if have Shihpoo pups available now. Visit our Available Pups page.
The following pictures are examples of our past Shihpoo pups, they are not for sale.


What is a Shihpoo?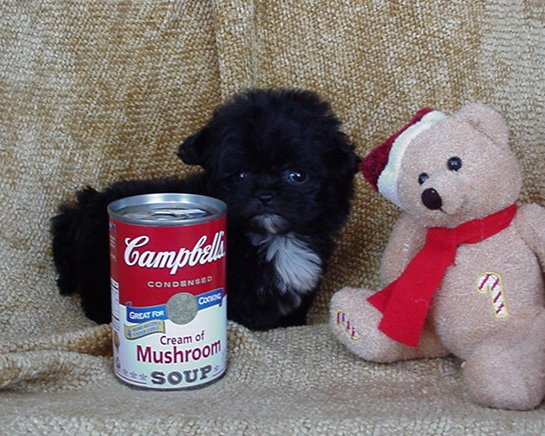 The Shih-poo is a mixed breed, generally a cross between a Toy Poodle and a Shih-tzu.

The Shih-poo coat is always delightfully soft and can be either straight or a bit curly (though never quite as curly as a Toy Poodle).

Shih-poos can be of any color, including black, black and white, gold and white, gold and black, brindle.


Temperament
Shihpoo puppies are very intelligent, warm natured, extremely loving, affectionate and easy to train. Their purebred parents are are both non-terrier types which gives the Shih-poo a gentle, self-content, non nervous personality. They love people (especially children!) and are happy and easy going.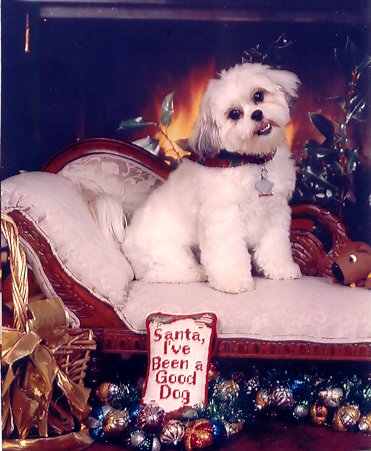 Shihpoos make excellent lap dogs. Delightful, very amusing and extremely clever; energetic, affectionate, playful and alert. Shihpoo pups make great companions and family pets.

A Shih-poo puppy dog is usually a cross between a Shih-tzu and a Toy Poodle. The best way to determine the temperament of a Shihpoo is to look up both breeds and know that you can have a mix of any of the characteristics or traits.

Height & Weight
This widely depends on which Shih-tzu and Poodles were crossed to make the Shihpoo.

Mari-May Shih-poos are the result of the careful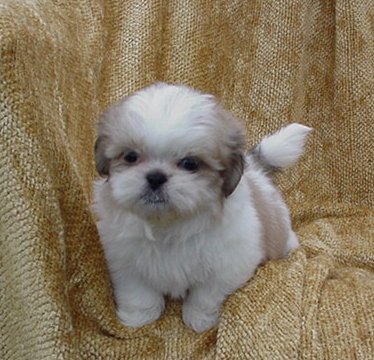 selection of both parents after a complete evaluation of health and temperament. Our Shih-poo parents are always small usually between 6 - 8 pounds. Our pups can range anywhere between 6 and 13 pounds and we do occasionally have very tiny tea-cup and Imperial sizes, under 6 pounds.

Health Concerns
Unknown as no research as been preformed on this mix, however mix breeds tend to be healthier than pure breeds, as the breeding lines are wider spread and there is limited opportunity for inbreeding. At Mari-May Kennels, there are no inbreeding practices. Our extensive experience indicates that Shih-poos (in our breeding lines) are vigorous in health and long lived.


Exercise
Shih-poo pups enjoy a daily walk, and love play sessions off the leash.

Life Expectancy
About 15 years or more. A natural, whole foods diet greatly extends the life of a Shih-poo.

Grooming
Shih-poos should be brushed weekly and clipped every 6-12 weeks. Keep the nails trimmed. Trim hair around bottom and eyes as needed.


The Shih-poo does not shed and makes a good choice for allergy sufferers.


Group
Companion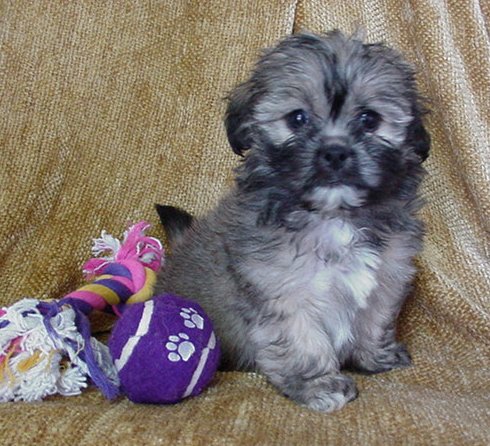 The Mari-May Difference
Mari-May Shih-poo puppies are the result of a very careful breeding program that considers not only the outstanding health of both parents but their exceptional personalities as well. This helps ensure that our Shih-poo pups are gentle, extremely social, sound minded and non agressive - wonderful family dogs in every way!



Mari-May puppies are raised in an educationally enriching environment.


Our weaning process is carefully planned to minimize separation anxiety.


We firmly believe in the positive benefits of constant association between mothers and pups and wean much later than most dog breeders.


All pups are weaned onto an exceptionally excellent diet of natural whole foods to give them the most healthy start possible.


We believe in the careful socialization of each Shih-poo pup.


Their special environmentally controled nursery features many extras including classical music!


Mari-May Shih-poo pups are started in our special early Puppy-Kindergarten program before they leave for their new homes. Early training includes collar and leash conditioning, crate training, introduction to other types of animals including cats and much, much more.

The Mari-May Code of Ethics is a very high standard which encompasses our entire breeding program and the dogs and puppies we sell. We believe in the integrity of the work we do and know that our ethical commitment is important to our customers, our dogs and our pups.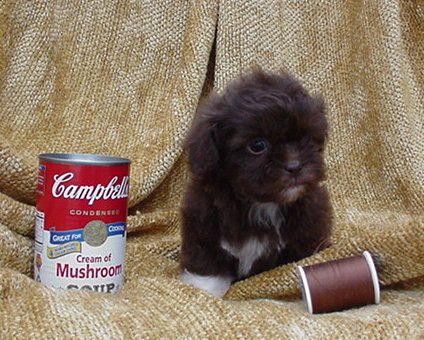 Telephone interview & Puppy Application Information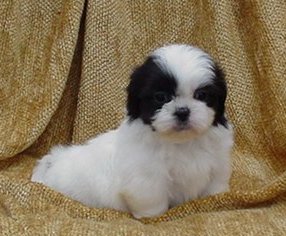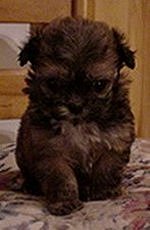 Mari-May Home Page!